Earlier this year I had the pleasure of meeting April Crowley a Registered Dietitian and Certified Health-Supportive Chef. Plus I got to eat several of these truly yummy chocolate coconut bars, so I asked April to share the recipe here. Try it out and let us know what you think
Vegan Chocolate Coconut Bars
A dense, naturally sweet, brownie-like dessert that you can make in under 10 minutes. Not only are these bars vegan and gluten free, they are also a great source of fiber, protein, and healthy fats.
I love making a batch of these and keeping them in my freezer so I have something I can feel good about grabbing when I'm in the mood for dessert.
Makes about 20 small bars
Active Time: 10 minutes
Total Time: 40 minutes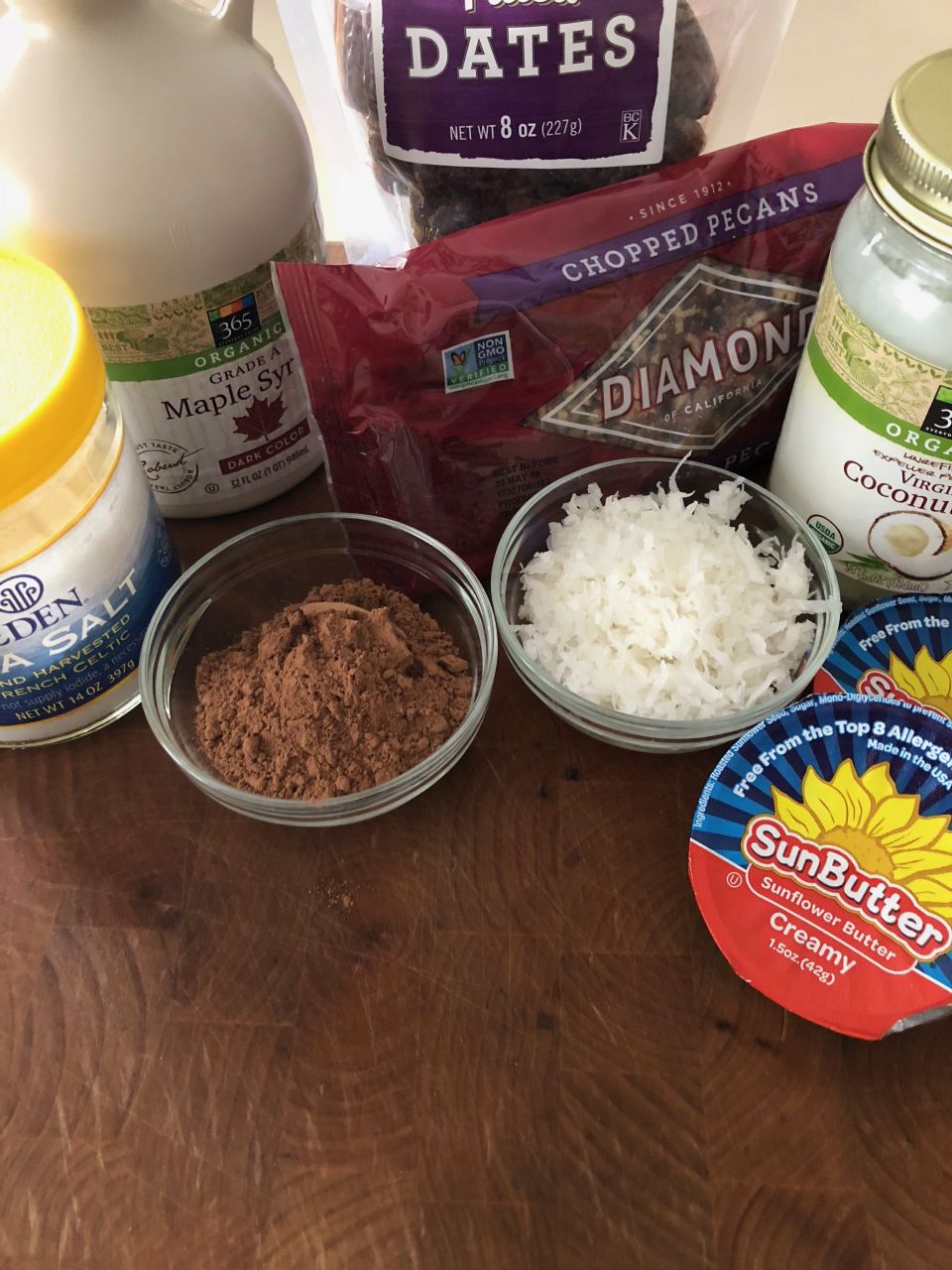 Ingredients:
2 cups chopped pecans or cashews
2 cups pitted dates
2 tablespoons coconut oil
1/3 cup sunbutter, almond butter, or cashew butter
1/4 cup unsweetened shredded coconut
1/2 teaspoon vanilla extract
2 heaping tablespoons unsweetened cocoa powder
1 tablespoon maple syrup
1 large pinch salt
Instructions:
Pulse pecans in a food processor until crumbly. Add dates and pulse a few times until combined.
Add remaining ingredients and pulse a few more times, until well blended.
Turn the mixture out into an 8 x 8-inch pan lined with parchment or wax paper. Press the mixture into the pan firmly with your hands until flat and even.
Freeze for 30 minutes, then slice. Leftovers can be kept in the refrigerator or freezer for up to 1 month.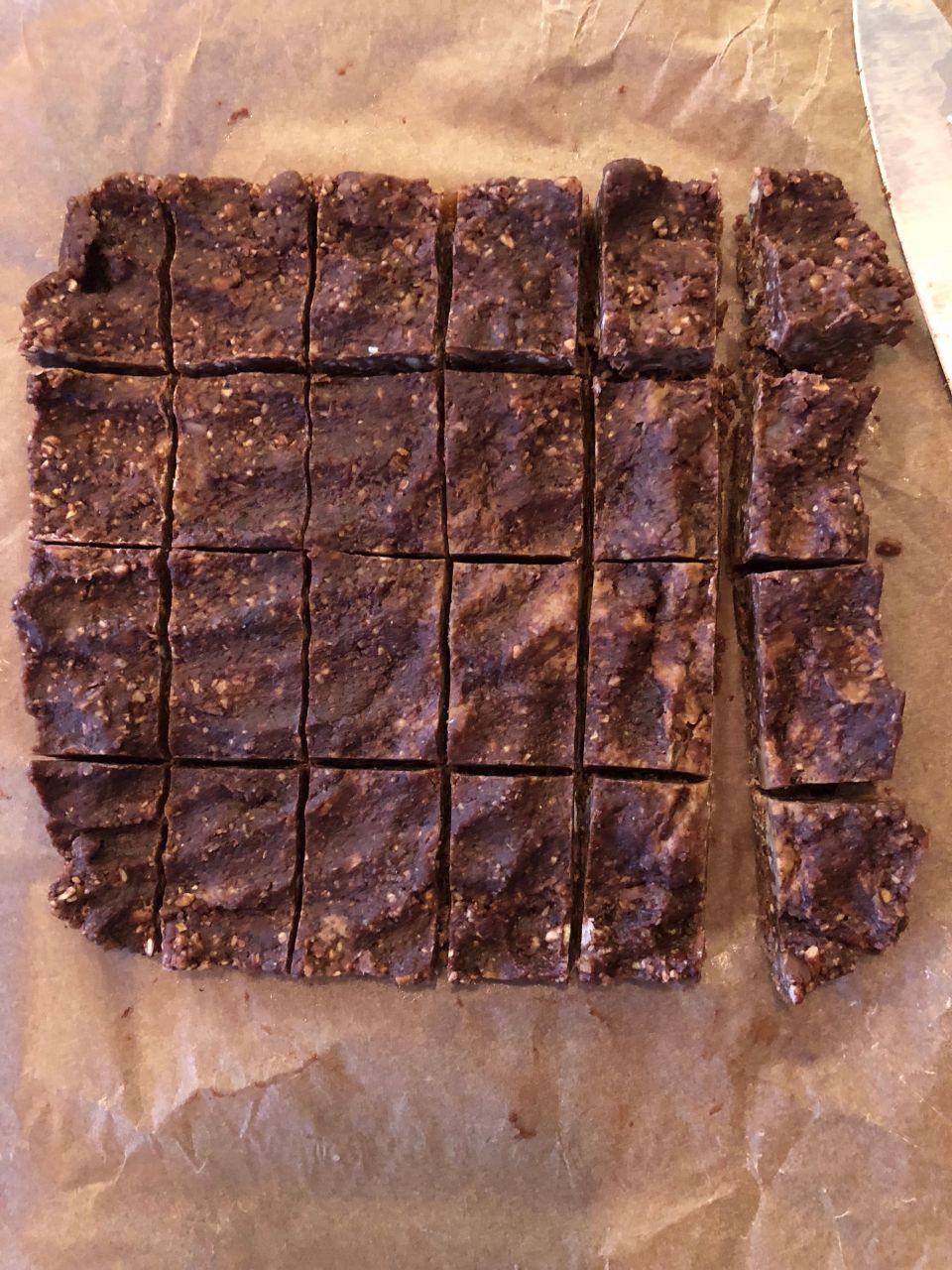 *Adapted from a recipe on Food52, Raw Vegan Chocolate Coconut Bar
April Crowley I'm a Registered Dietitian and Certified Health-Supportive Chef in Chicago, Illinois. I completed the Chef's Training Program at the Natural Gourmet Institute for Health-Supportive Culinary Arts in 2009 and had the opportunity to work with families throughout New York City and Long Island as a personal chef. In 2015 I earned a B.S. in Nutritional Sciences from Rutgers University.
* If your looking for another great tasting vegan treat try this Banana bread recipe